There have been a few changes at one of my favourite ponds. First, a floating platform was added.

The turtles love to sunbathe on this thing. We assumed, at the time, that that was pretty much its purpose. Then, a few weeks later, this contraption showed up.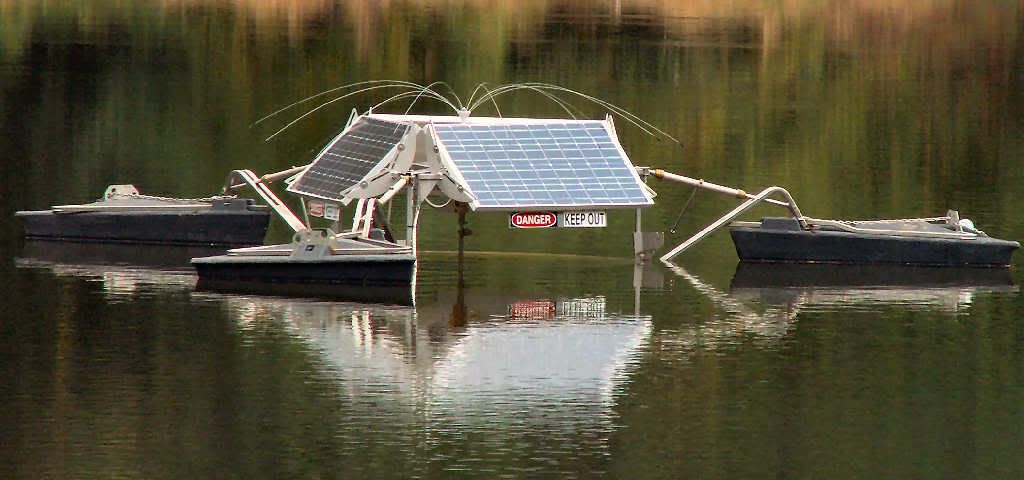 Any idea what it is? Does it have anything at all to do with the platform? Whatever it is is obviously solar-powered. The skinny rod in the center - can you see it? - rotates. The pond is in a city park. I suppose I could call city hall and ask. Novel concept, huh?